The CD/Bank Money Market Alternative
Introducing PRC Money Market
Smart money investors can Earn 6% annually with options for compounding interest The PRC Money Market Program offers security, above market returns paid quarterly, and liquidity. Read More.
*Subject to the terms of the redemptions policy.
We use the term "PRC Money Market "as a brand name or assumed name for PRC Bridge Debt I, LLC, which is the legal entity conducting the Offering. The term "PRC Money Market" is not a reference to a money market account nor should it be construed as a money market or similar account. We are not a bank, credit union or any other type of financial institution. The term "PRC Money Market" is used to compare the PRC Bridge Debt I, LLC investment opportunity that is described in the PPM against other investment alternatives including money market accounts. Money market accounts are generally available at banks and credit unions and offer the depositor a federally-insured (FDIC) account, generally at a higher interest rate than a traditional savings or checking account. In contrast to money market accounts, PRC Bridge Debt I, LLC offers investors market interest on promissory notes it sells (the "Notes"). The Notes have maturity dates of five (5) years. Note investors can request a redemption after holding the investment for at least six (6) months, subject to the terms of the redemption policy that is described in the PPM. The securities offering discussed in these materials is highly speculative and carries a substantial risk of loss of all or part of the investment. The Notes and the investor funds used to purchase the Notes are NOT insured by the FDIC, SIPC or by any other federal or state government agency. The Notes are NOT Bank deposits, are NOT guaranteed by the PRC Entities, and MAY lose value. Neither the SEC nor any federal or state securities commission or regulatory authority has recommended or approved any investment in the Notes or reviewed the accuracy or completeness of any of the information or materials that may be given to potential investors by the issuer in either printed or electronic form.
Grab This Featured Opportunity!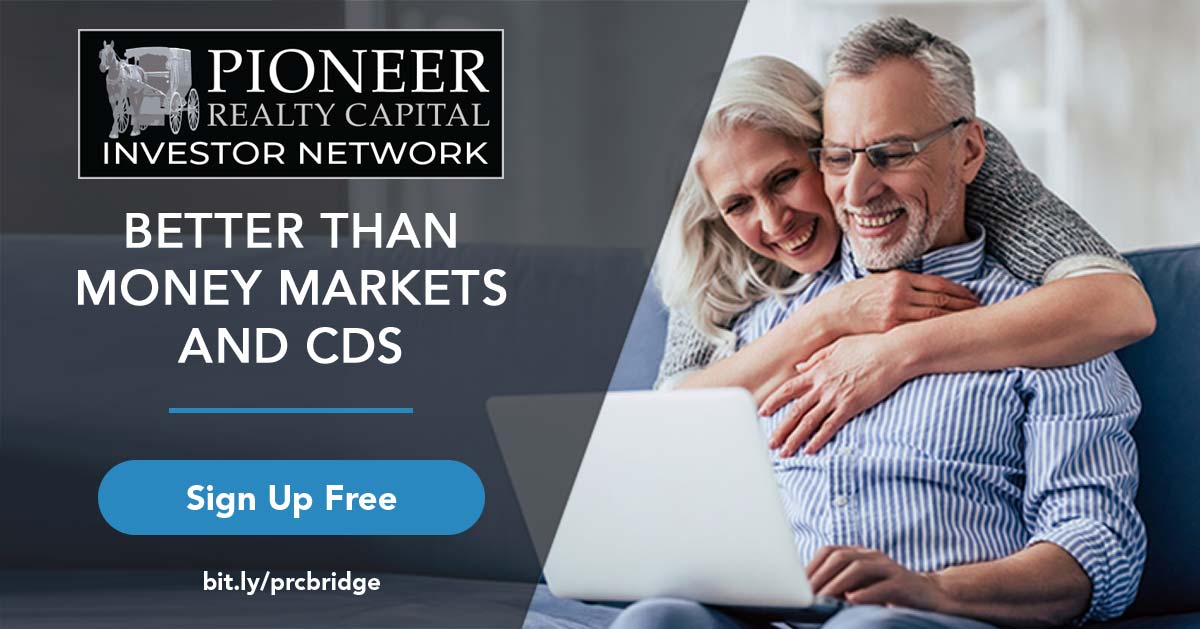 Join the PRC Investor Network to find everything you need to invest, including the private placement memorandum, PowerPoint and video presentations on this offering. As a Network member, you'll also be the first to know of new innovative offerings, informative articles and enlightening podcasts.
Our investor relations team will answer any questions or help place your investment.