A CD/Money Market Alternative Investment Opportunity
The new PRC Bridge Debt Program allows Accredited Investors to enjoy all the benefits of commercial real estate investments with certain advantages unique to this innovative offering. The Bridge Debt Program will make short term bridge loan investments to commercial real estate properties.
Why the PRC Bridge Debt Program?
Earn 6% Annually with options for compounding interest
Higher Interest than CDs or money markets accounts with quarterly interest payments
Liquidity in 6 months, subject to the terms of the redemption policy
Loan investments will be secured by commercial real estate
Minimum investment of $11,000
Grab This Opportunity!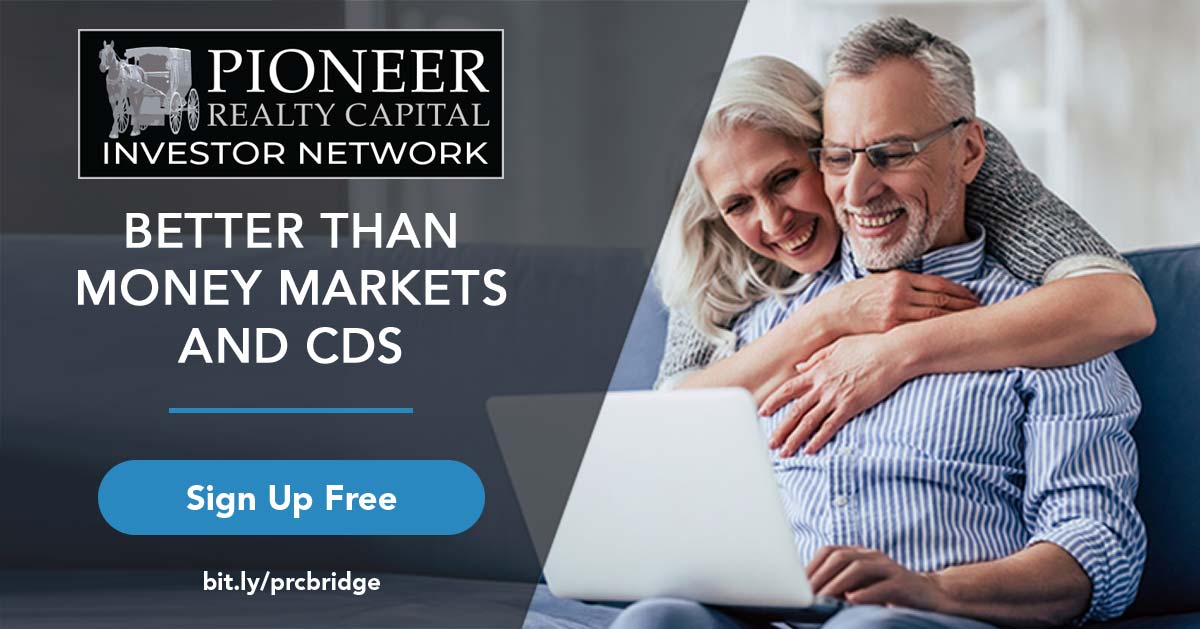 Join the PRC Investor Network to find everything you need to invest, including the private placement memorandum, PowerPoint and video presentations on this offering. As a Network member, you'll also be the first to know of new innovative offerings, informative articles and enlightening podcasts.
Our investor relations team will answer any questions or help place your investment.